The partnership consists of four European companies, initiatives and institutes that have been selected for this project, based on the needs and on matching of abilities, that were identified as crucial for the successful implantation of the project and for the delivery of high-quality outcomes.
COORDINATING PROJECT PARTNER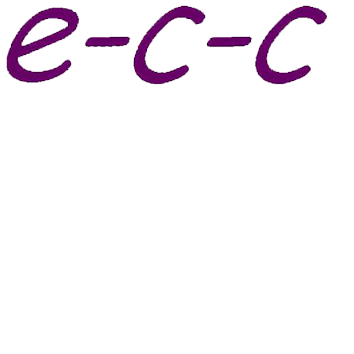 E-C-C Association for Interdisciplinary Consulting and Education
Education-Culture-Citizenship
Dr. Wolfgang Eisenreich, President
Kreuttal 6
A-2112 Würnitz, Austria
E-Mail: office@e-c-c.at
Web: e-c-c.at

E-C-C is a non-profit association for interdisciplinary research, consulting and education. E-C-C works with some 20 experts, lecturers and trainers who cover our working fields, especially managing and coordinating scientific cooperation and educational projects in European research and education programmes. ECC is registered member of various European research organisations, e.g. at the European Training Village (CEDEFOP), Euroscience and the European Association of Vocational Training Providers, and also of the Mediterranean Migration Network.
PROJECT PARTNERS
ALDAIMA
Asociación andaluza de apoyo a la infancia – ALDAIMA
Mrs. Karima El Harchi Biro, Chairman of the Board
C/Recogidas nº 24, portal B 2ºB
18002 Granada, Spain
E-Mail: karimaelharchi@aldaima.org
Web: aldaima.org

The association Aldaima was introduced in 1998, with the purpose of protecting and promoting the rights of vulnerable children, adolescents and young people. Aldaimas five priority key actions are: Family foster care placement; continuous Vocational Adult Training (for civil servants from the Social and Health sector) and Training workshops; Leisure and Participation Programme; Social and vocational insertion of teenagers and youth at risk of exclusion; Research on Gender, Childhood and Family.
QUALED
Non-profit association for qualification and education
Mr. Ivan Toser, President
Tulská 1
01008 Žilina, Slovakia
E-Mail: office@qualed.net
Web: qualed.net
The non-profit organization deals with education of wide range groups of people. In their opinion the schooling system in Slovakia is neither effective nor complex, therefore they are trying to enrich the educational system by making it more practical. Moreover, QUALED would like to overcome the public opinion about learning and qualification process being too painful, impractical, and mandatory. With QUALED makes learning become voluntary, interesting, enjoyable, and utilizable.
ZAVOD GEA
Mrs. Sonja Bercko Eisenreich, Director
Presernova 8
3320 Velenje, Slovenia
E-Mail: sonja.bercko@eu-integra.eu
Web: zavodgea.com
GEA is a special model of social entrepreneurship that employs people with disabilities. Their mission is the provision of healthy food for the community combining the latest knowledge in the fields of nutrition sciences, biology and cognitive science. This serves as a basis for a "learning community" and for education in the field of nutrition and general health.